Workplace Tech & Software
5 Ways AI can benefit facilities management
Artificial intelligence (AI) is a beneficial tool for facilities management (FM) teams, that can save money, reduce energy usage, improve productivity, and more. 

What is Artificial intelligence (AI)? AI is a simulation of human intelligence, which can be used to perform tasks normally requiring human intelligence, such as visual perception, speech recognition, decision-making, and translation. OfficeSpace uses AI in a variety of third-party integrations.
Thanks to AI technology, various aspects of everyday life have evolved, from how we work at the office to how we order groceries or shop online.
The Oxford English Dictionary defines AI as, "the theory and development of computer systems able to perform tasks normally requiring human intelligence, such as visual perception, speech recognition, decision-making, and translation between languages."
In this article, we're sharing a few ways AI is already impacting FM teams and organizations as a whole for the better.
1. Increase cost savings and decrease energy usage
AI is completely changing the way some organizations cut costs on vital areas of operations like energy, HVAC, security, and other systems. This is possible through reinforcement learning, otherwise known as trial and error. 
The AI algorithm analyzes historical data and uses that information to attempt to build a neural network—or a collection of software or hardware designed to mimic that of a human mind—and teach it how to do something. In this case, it would be to improve the efficiency of a building. 
Take Google, for example. The tech giant has been using AI to monitor one of its data centers for the last few years, and the results are significant. Since letting the AI algorithm take over, they've seen savings of about 40% on powering the data center's cooling system.
One of the great things about AI is that it's always learning and improving. In the case of Google's AI system, though it's technically functioning independently, humans still manage the system and can step in when necessary. This makes a case for how humans and AI can work smarter together. 
With AI, not only are organizations able to save on essential operations, but employees can work more efficiently.
2. Focus on predictive maintenance
We know that in 2020 and beyond, organizations are thinking about maintenance not just as preventative, but as predictive. Predictive maintenance differs from preventative maintenance in that it takes on a more proactive approach.
Instead of receiving alerts when your system will be due for maintenance following a timeline, predictive maintenance will alert you when something should be done, even if it's not the time for scheduled maintenance. After all, things don't break on a schedule (usually). But with predictive maintenance, you can have a better idea of the health of your systems which makes intervening when necessary easier and more cost-effective.
Even planned preventative maintenance can be costly. With AI, facilities management teams can better determine when to leverage as-needed maintenance, instead of performing regular (and sometimes unnecessary) maintenance. 
For example, the Maximo APM from IBM uses a combination of sensors, enterprise resource planning (ERP) software, and other tools to maximize maintenance efforts for several companies. The Maximo APM analyzes the health data (both historical and real time) of building systems, alerts the necessary teams of issues before system failures, and optimizes system performance based on data.
The results? By implementing AI to monitor their maintenance efforts, organizations have saved, on average, 50% less on preventative maintenance, reduced the number of hours they spend on preventative maintenance by 50-70%, and have lowered the number of breakdowns by 70%.
3. Reduce the potential for human error
Humans make mistakes—that's just part of being human. However, when it comes to optimizing facilities and building operations, human error can be quite costly. 
Organizations can reduce the risk of human error thanks to AI algorithms. But, humans still have the final say of different tasks or actions. This isn't to say that AI is infallible, though. Instead, it's more transparent and predictable than humans.
Not only is AI great for optimizing existing office space—it can be used for space planning. 
If your organization is looking to move into another building, whether it be to downsize or add more space, that's a costly move that leaves little room for error. 
With AI, FMs can get the most accurate idea of how much space they need based on the number of employees, usage data, and more metrics. Sensors can be used to forecast space requirements due to the backlog of occupancy data they store and can shed light on factors like space demand and usage. 
OpenSensors is a technology company that helps organizations better understand their space usage with sensors. According to a case study, OpenSensors was hired by a large technology company to get a comprehensive look at their space usage, despite employees complaining that they needed more space to work. OpenSensors placed sensors on employee desks and in meeting rooms to gauge use. As a result, the company was able to learn about their space usage, which led to opportunities to cut costs, rework scheduling among departments, and even redesigning their workspace. 
4. Streamline the integration of the IT, FM, and HR departments 
With the role of facilities becoming more digitized, working closely with the information technology (IT) and human resources (HR) teams to maximize the data collected by sensors, space utilization software, and other programs is beneficial. All three departments have something to gain from the information, insight, and capabilities the other brings.
But the question is, how can organizations do this in a way that's streamlined and productive?
AI can make systems integration simpler by improving communication between these departments, cutting costs, and breaking down barriers that prevent these teams from working together. 
The merger of Stonehage and Fleming Family & Partners is an excellent example of this level of integration at work. Both the facilities management department and the human resources department needed to work closely together during the merge to ensure it went as smoothly as possible. A significant focus of the transition was to make the workplace better for employees, whether it was moving printers to a more central location or making employees feel more engaged in the office culture. 
The former global head of HR for Stonehage Fleming Family & Partners Group, Kate Griffiths-Lambeth, told HR Magazine, "It was a huge project and a real joint effort between marketing, HR and facilities management. Before this project, these departments had traditionally worked in isolation. Attitudes are slowly changing. It's about realizing that if you all work together, you'll come up with better outcomes for everyone and have more understanding of the issues."
Using AI to understand space usage, streamline communication, improve collaboration, and make better use of data can turn these traditionally isolated departments into one powerhouse team.
5. Improve building security and protocol
AI isn't just helping FM teams make smarter decisions, cut costs, and optimize building operations. It's keeping organizations safer—both online and in person.
For cybersecurity purposes, AI helps detect and prevent online threats and requires less human involvement. Typically, AI security systems are designed to flag potential risks by learning what is "good" and "bad" behavior online. Also, AI can present possible solutions to problems or threats, which takes a lot of the guesswork out for humans. AI can be used to protect sensitive data like employee and customer information, organizational data, and more.
When it comes to keeping an organization physically safe, AI can be used to boost an existing security system. Deloitte's RoboCop, located in the Edge smart building in Amsterdam, can detect threats, notify security guards of actual issues or false alarms, monitor areas of the office, and more. It can either be controlled by a remote or automatically—like a Roomba.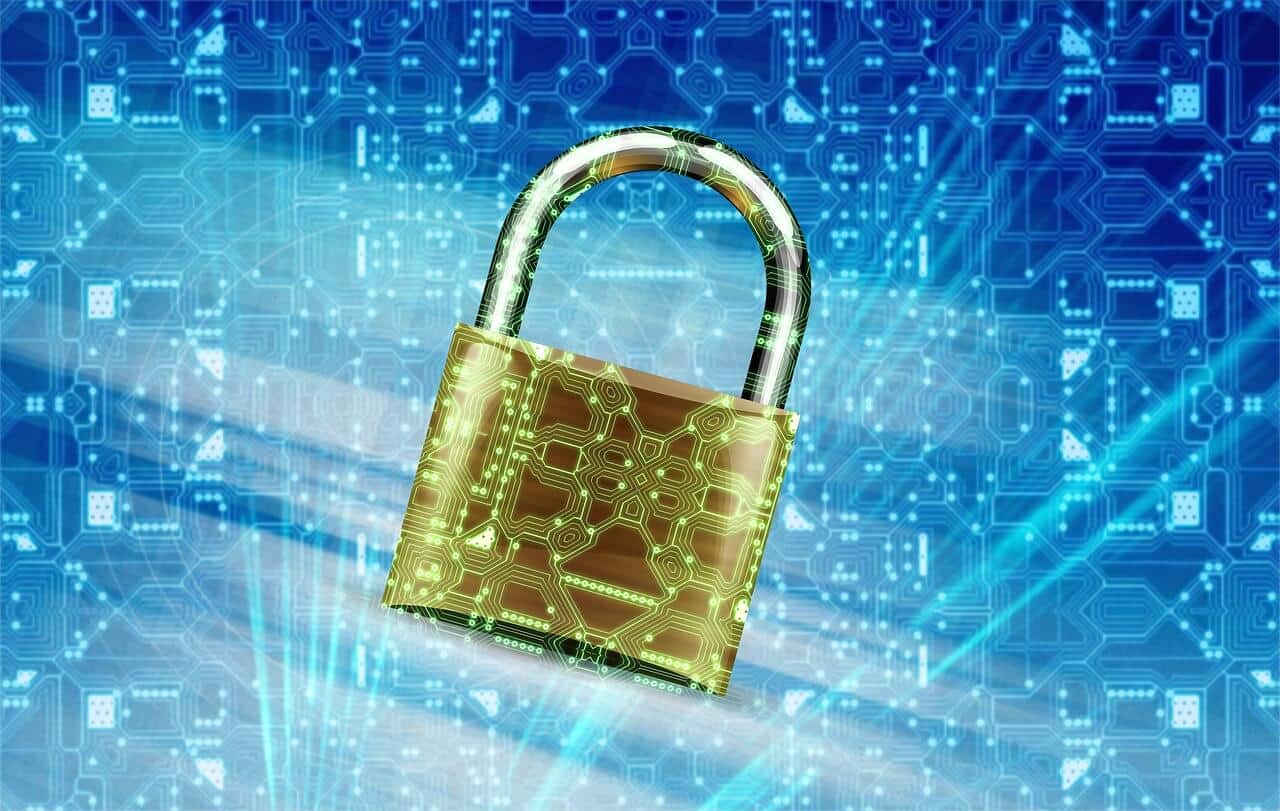 What might the future of facilities management look like with AI?
Future opportunities for facilities management with AI technology are growing exponentially. From increasing productivity and efficiency to running tasks like virtual office tours, the possibilities with AI are endless.
But all this new technology can be overwhelming. AI can fit into your organization in whatever capacity you need and go from there. If you want to get started with AI but aren't sure where to start, start on a smaller scale. Perhaps that means introducing an integrated workplace management system that streamlines office operations, then going from there. 
If you're ready to see how facility management software can improve your operations, contact us today and we'll help find the solution that's right for you.
Photo Credits: Gerd Altmann, Pexels, Pixabay, Jan Alexander