Space & Move Management
Move​ ​Management​ ​101:​ ​Day-of​ ​Move​ ​Checklist​ ​for​ ​Facility​ ​Managers
It's the day of the big move and you've been planning for weeks. You've already booked the movers, communicated the address change to your customers and established a floor plan for the new space. Now it's time to do some heavy lifting and get the job done. Use this handy checklist to ensure that all your bases are covered and nothing gets left behind.
Establish a dream team
As moving day approaches, it's your job to put together a team of all-star movers. Even if you've hired a professional moving company, you'll still need help from a number of staff, so it's a good idea to have a point person in each department to help coordinate the moving process for their team.
Within each team you'll need to appoint trustworthy and organized helpers to take on potentially sensitive tasks. For example, you'll need to have a solid member of the IT team on your side to assist in the quick implementation of operations once you're in the new space. You'll also need someone to ensure that any fragile or important wall hangings are moved with care. Lastly, someone will need to be in charge of transferring the company's confidential files and most costly tech assets. Establish a confident and capable team well in advance of moving day to avoid process breakdowns and lost time.
Provide clear instructions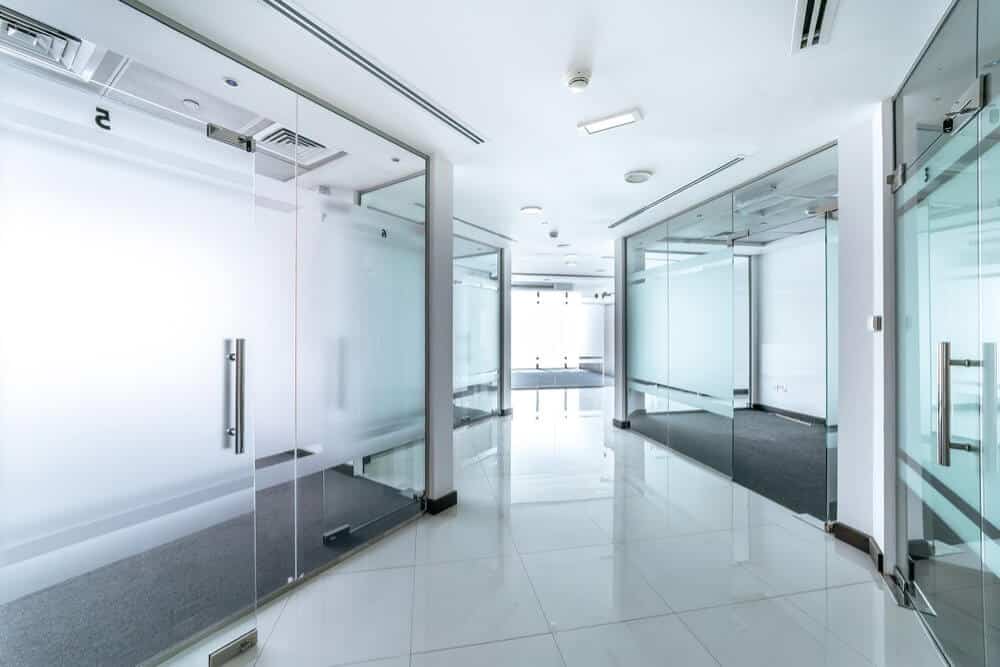 On moving day, communication is key. As the facility manager, it's your responsibility to ensure that each party involved in the move understands their role and that tasks are assigned thoughtfully. You'll need to make decisions about who is responsible for actions like moving the contents of each desk or labeling furniture items with their correct destinations. To ensure that lines don't get crossed, consider assigning shifts throughout the day for staff volunteers—after all, helpers are more effective when given shorter commitment times.
It's also important to have a clear plan for the first day of work after the move. Once you're in the new office, people will be adjusting to a completely different floor plan and desk arrangement. Using our Visual Directory allows you to conceptualize and layout the new floor plan before the move, then help every team member find their desk quickly.
Count your inventory
On any moving day, there's a lot to keep track of. Staff are coming and going, and so is a large volume of highly valuable company resources. One piece of planning that provides peace of mind is completing an inventory list to check before and after the move. This ensures that any lost or broken equipment is accounted for and replaced immediately. Resource tracking is a valuable asset before, during and after office moves.
Institute a packing order
On the day of the move, it's important to ensure a specific packing order is followed—and to clearly communicate this plan with movers and your dream team. Hold a team meeting with the entire group before things get started and distribute a paper copy of the moving plan. It's important to ensure that furniture and equipment can be efficiently and strategically unloaded to specific floors and departments in the new space. This means establishing which resources to pack first and last. For example, consider packing up large furniture first and the Wi-Fi routers and IT equipment last. This ensures that the IT team can get your internet network and phones up and running as soon as you move in.
Reward your volunteers
Often times, large scale office moves happen during evening hours or on weekends. This means that department heads or team leads may put in time after hours to help on moving day. It's important to show your appreciation for this extra help, which you can do by providing incentives. That could mean hot coffee and fresh donuts on moving day, a gift certificate to a local restaurant or even an additional day off around the holidays. These extra gestures won't go unnoticed by employees and you can ensure you've got all the helping hands you need. Be sure to share these benefits clearly while searching for volunteers, as well as on moving day—and of course, communicate your gratitude with simple thanks as often as possible.
Moving can be stressful for everyone involved. But with plenty of planning, a winning team and the right move management tools, you can ensure the transition goes according to plan.
Not quite sure how to organize your new space? Leverage the power of scenarios and plan complex moves ahead of time with powerful space management software.